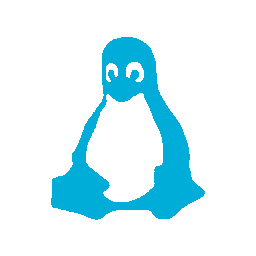 So switching from Windows to Linux involves more than just the OS, not all of those familiar apps are going to have versions that run on Linux and so you have to find new ones to replace them.
Of course in a pinch you can run Wine, but that's no guaranteed solution.
Here are some of the most common apps I use and what I've moved to for Linux versions.
Web Browsers
My primary browser on Windows has be Edge since it came out, with Firefox being my secondary browser.  Recently though, with an eye to moving to Linux, I'd started to switch from Edge to Vivaldi.
The good news is that there are lots of browsers for Linux, Vivaldi and Firefox are both supported and so I'm using them, in that order.
Mail/Calendar
In an upcoming post I'll go in to more detail about my switch from Exchange, but here I'll simply say that my main mail program is now Thunderbird, with Lightening as my calendar app.
There are several other mail/calendar apps on Linux, but after playing with them I found Thunderbird to be a better solution.
News Reader
Something I hadn't used on Windows, as I'd been feeding my new feeds directly in to Exchange, was a news reader.
After looking at the options, I found FeedReader, which supported NextCloud and looked far better than any other desktop news reader I found.
Password Safe
I've used Keepass for years and it has great cross platform support, including running as a Mono app on Linux.
A simple:
apt-get install keepass2
did the job.
Text Editor
On Windows I've been using NotePad++ for years and this has been the hardest app to replace, at the moment it looks like Sublime Text is going to win out over the other options.
Office Suite
Of course MS Office is king on Windows, but not available for Linux.  The next best thing is LibreOffice.
I've used LibreOffice a little bit over the years and never been really all that impressed with it, but recent versions have really started to come along and it's been working well so far.
Comparison Tool
When I'm programming it's often useful to be able to compare files against each other and I've used BeyondCompare for this, fortunately they have a Linux version as well so it was a no brainier.
GIT Client
GIT has become an important part of development these days and a good GUI really simplifies the task of using it.   On Windows I had been using SourceTree, but there is no Linux version so I've been using GitKraken.
It's has a lot of nice features but is missing a few things that SourceTree did, but it's not a huge difference and the GIT CLI is always available.
Twitter
The one desktop app I'm still missing is Twitter, there are a couple of Linux clients around, but I haven't found one I really like, so at the moment I'm still using the web interface.